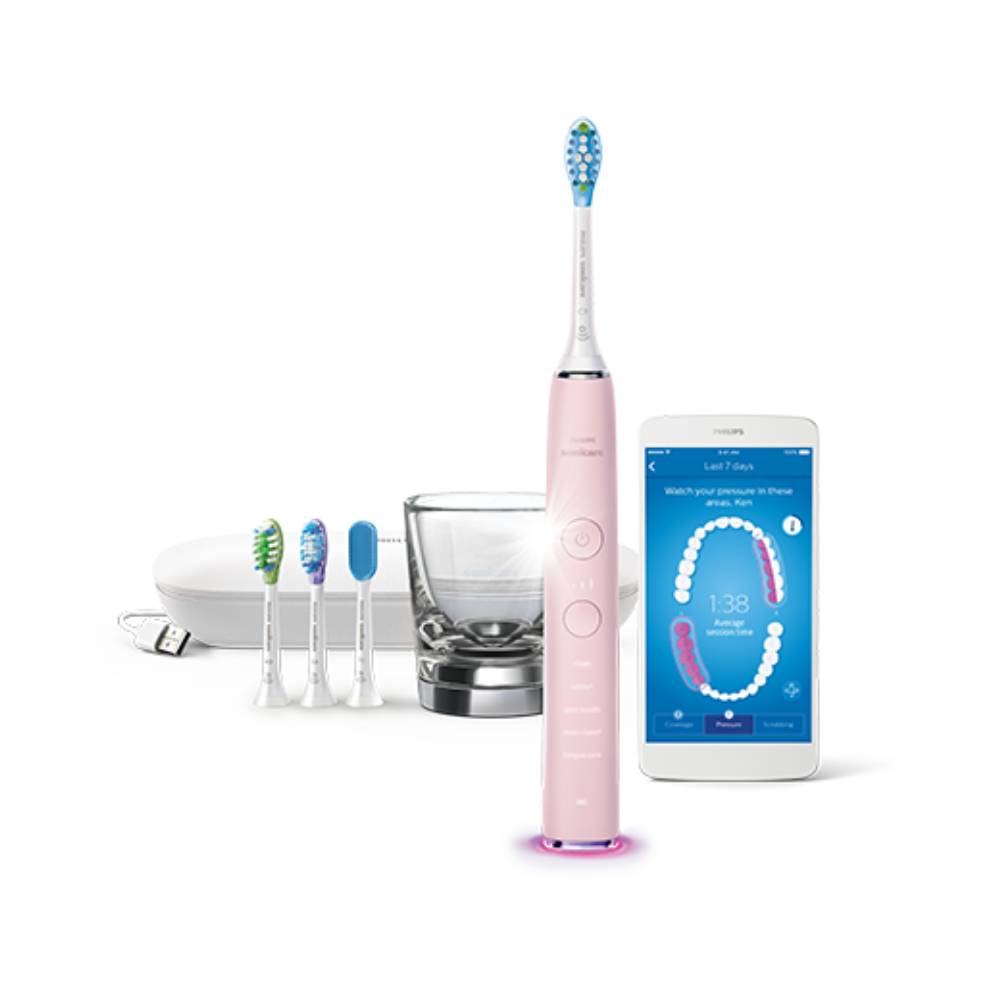 What makes this the world's most intelligent toothbrush?
The DiamondClean Smart has some handy sidekicks—its connected app and smart sensor suite. They work together to give you confidence in your oral care.
The smart sensors take the guesswork out of brushing. Real-time feedback helps get your brushing technique to 100%.
The location sensor tracks your coverage, so you can see exactly where you've brushed, and where you've missed. That way you can get 100% coverage, 100% of the time.
The app is your straight-talking oral health coach, helping you track and meet your oral-health goals. This way you can feel confident in your smile.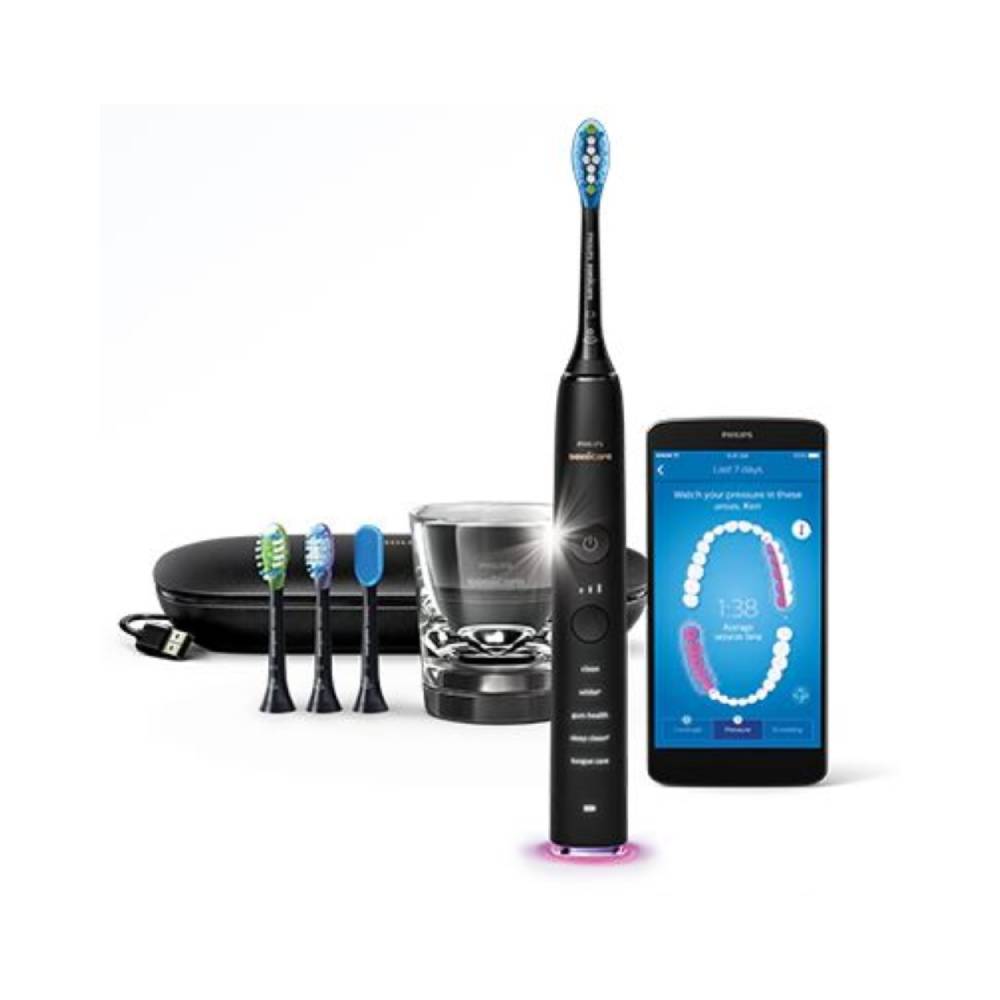 Brush heads that push all the right buttons
This toothbrush knows the optimal mode and intensity setting for each brush head.
So if you click on Premium Gum Care, for example, it automatically selects the best settings to gently yet effectivly clean your gums.

Premium accessories
Simply place your toothbrush into the sleek glass holder, and it instantly starts charging.
Deluxe travel case doubles as a charger.